---
News about AlphaTrim products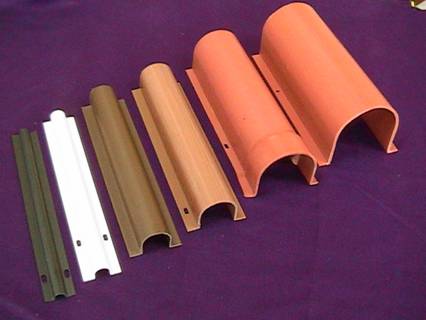 Fram Trak™ Industries reintroduces their "AlphaTrim" series of ground wire guards and flanged guards for outside use. This product line is low cost, light weight plastic molding extruded in rigid high impact PVC. Each flanged guard is suitably punched for mechanical fastening. Long since proven in thousands of industrial applications, AlphaTrim products are a valuable addition to the electrical utilities and cable TV industries. Ground wire and flanged guards are now stocked and available in black, white, beige, dark brown, redwood and light gray. Stock sizes range from ½" to 3" in width and 8' in length.
Contact Fram Trak™
for a distributor near you
for more details visit http://www.wiretrakusa.com
---
For More Information Contact:
Fram Trak™ Industries, Inc.
205 Hallock Ave.
Middlesex, New Jersey

08846
Phone: (732) 424-8400
Fax:

(732) 424-8811
E-mail:

Info@framtrak.com