---
Injection Molded Products - Custom & Stock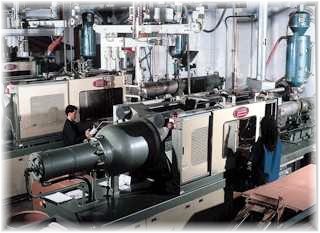 Molding machine technology
State of the art robotic equipment from Nissei include 75 to 500 ton injection molding machinery. By utilizing the latest Sinker EDM technology, Fram Trak™ can create molds from scratch or modify existing molds to achieve optimum performance and reliability in production. Products of the highest quality and consistency are the result of process control and equipment optimization.
Key Benefits
A state-of-the-art manufacturing floor outfitted with high-tech equipment run by experienced personnel.

Fram Trak™ has the ability to combine design and engineering stages under one roof with the actual product manufacturing, so there is minimal room for oversights, delays or problems.

By offering the option of decorating and fabricating services for these molded parts, the total manufacturing process is simplified for our customers.

Our extensive injection-molding department is able to perform necessary tooling on site thus reducing problems and costly delays.

A wide range of molded products from medical grade to engineering grade is available from Fram Trak™ Industries.

Fram Trak™ products meet UL, FAR, FDA, GMP and MIL specifications.

MUD, or Master Unit Die system for economic tool cost is useful in prototyping and small production.
---
Please fill in the following so we may contact you and answer any questions you have about our product lines or services.