---
Wire Trak
™
- Nonmetallic Wire Management
Raceways & Accessories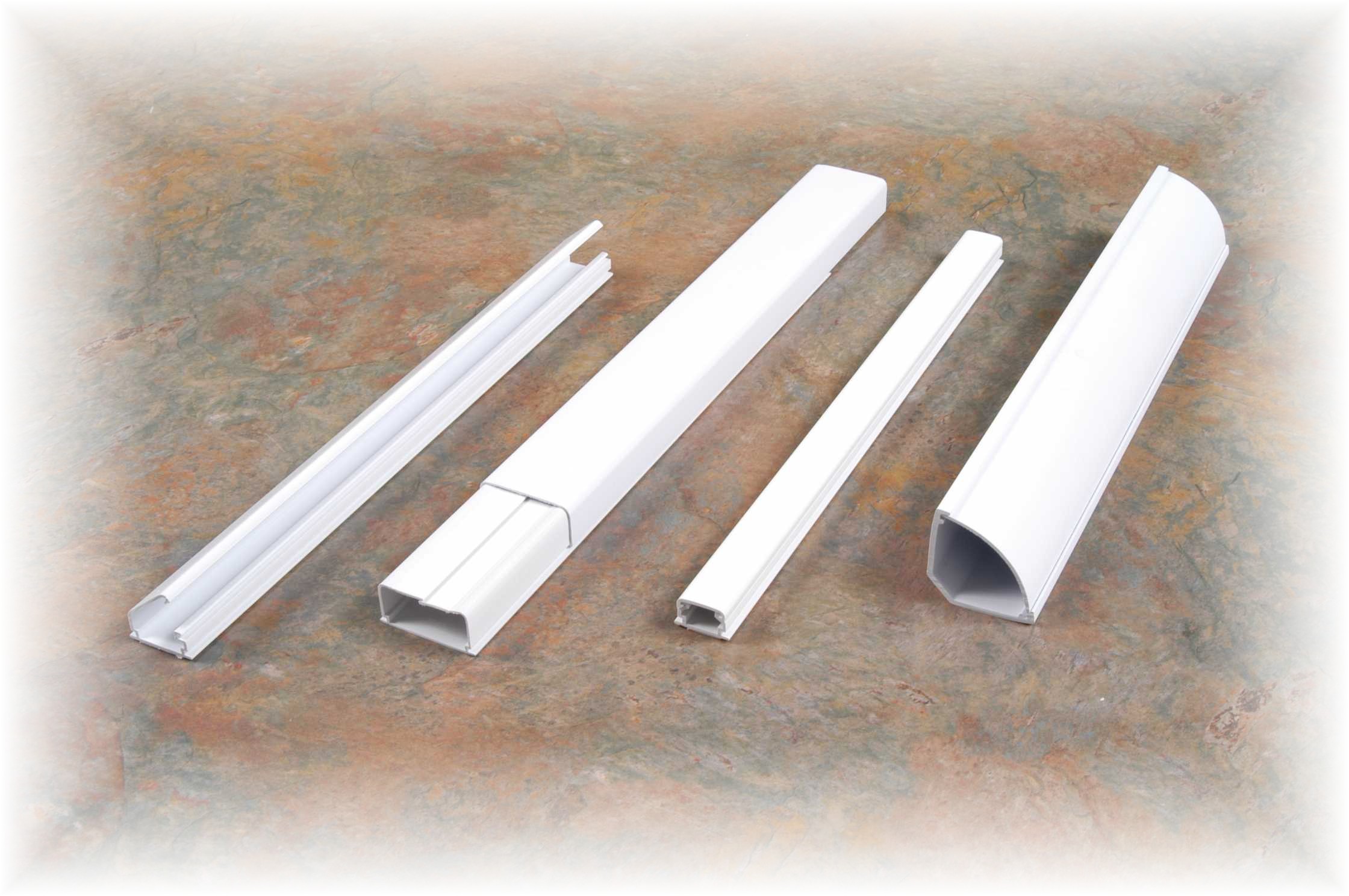 One Piece / FlexTab / Two Piece / Corner Duct
Wire Trak™ Wire Management System provides functional, affordable and attractive solutions for wire enclosure applications in commercial, industrial and residential environments. Our product line is based on over 30 years of experience in the plastic industry and is the culmination of both extruded and molded product knowledge. These products include extruded raceway with pre-applied adhesive backing, corner system wire enclosures and spiral tubing. Our commitment to quality ensures a total wire management solution that is consistent order after order. Wire Trak™ products are always in stock and ready for immediate delivery.
Key Benefits
Raceways and components are made of a strong, durable, lightweight, UL 94-VO compliant PVC.
To facilitate Category 5e, 6 and fiber optic installation, a one inch minimum bend radius is maintained on parts such as ceiling entries, joint, inside & outside covers, 3 & 4 way tees, flat & fiber optic elbows and end caps.
Raceways are stocked in 5, 6 and 8-foot lengths and three versatile sizes (¾" x ½", 1" x ½", and 1 ½" x ¾"). Custom lengths and other sizes are available upon request.
---
Click here for our complete Wire Trak™ brochure in PDF format

Nation-wide Distributors Contact us for a distributor near you. link to http:/www.WIRETRAKUSA.COM
---
Please fill in the following so we may contact you and answer any questions you have about our product lines or services.